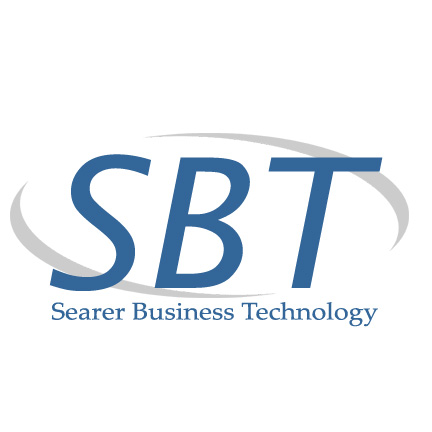 Administration
SBT Executive Series is easy to administer, and data stays secure. Procedures are clear and easy to learn; online help provides simple reminders. Information flow is controlled and simple to implement because of the natural, graphical user interface.
Features:
Routing: Almost any document, entity or transaction can be routed with comments to another user's inbox for approval or FYI notification.
Approvals: Transaction approval limits can be set up on a transaction type and amount basis. Various entity and transaction entries can be set up to require approval. Transactions will not be allowed for unapproved vendors or customers.
Attachments: Any document or entity can have an unlimited number of attachments of multiple types: images, word processor documents, spreadsheets, graphics files, etc. If a document is attached, the user has an instant visual cue.
Auto Comments: Auto Comments can be set up for Sales Orders, Sales Order Quotes, Invoices, Purchase Orders and Purchase Order Requisitions.
Query Windows: Summary windows provide an instant and easy-to-use query tool for drill down capabilities. For example, with a few keystrokes, users can view a summary listing of customers with balances > $1,000 that's past due more than 60 days and then drill down to each invoice that makes up that balance.
Batches: Optional batches can be used for Invoices, Vouchers, Journal Entries, Payments and Receipts. Estimated and Actual batch amounts are tracked.
Report Tracking: The system records each report's outcome and report parameters for tracking purposes.
Session Defaults: The user can set up session defaults for company, date, location, GL period, AR period, AP period, vendor and customer group.
Multicurrency Tables Maintenance: Use the Multicurrency Tables to maintain the currencies and update the exchange rates for each currency that you use in your SBT Executive Series and SBT Director Series transactions.
Bank Reconciliation: Full bank reconciliation includes deposits, disbursements and adjustments.
Process Control: Each process started by a user, from journal entry posting to sales order release, is tracked by the system, which records the messages received during the process, the process parameters, and the process start and end time.
Summary Calculation: Lets the user recalculate customer, SKU, inventory, vendor and customer summary total balances with the click of a button. E-mail Connectivity: Support for SMTP and MAPI connections to email is included allowing users to email reports and documents.
Multiple File Formats: Save any report or summary window results as PDF, HTML, spreadsheet, text and many other standard file formats.
Lookup Windows: With a double-click, the user can call up Lookup Windows for items throughout the system, retrieving all records or specifying selection criteria before retrieving.
Password Security: Password security can be set to require minimum password lengths, minimum number of numbers, upper case characters, lower case characters and special characters. Password expiration can also be set.
Security System: Implement object-level, window-based security. Each item may be made invisible, disabled or editable. Security can be assigned by user or user group and by window, column, row or field.